(This is third installment of reading materials I distributed to journalists during training on social media for journalists. Find the first and second.)
A content curation to define content curation! This is an introduction to the concept of content curation. This post is a content curation itself as all the contents of the site have been taken from various sources of the web which are properly attributed.
Curated by Ujjwal Acharya
 The Situation
The Problem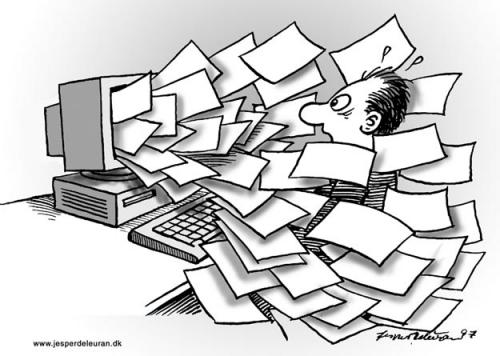 The Theoretical Solution
The Practical Solution
Finding gold
Content Curation: What is it?
Content curation is the process of sorting through the vast amounts of content on the web and presenting it in a meaningful and organized way around a specific theme.

The work involves sifting, sorting, arranging, and publishing information.

Content curators identify the theme, they provide the context, decide which piece of information to be included, how they should be annotated, and how they should be displayed for the public.

Content curation is not about collecting links, it is more about putting them into a context with organization, annotation, and presentation.

from bethkanter.org
Content curation does include generating content, but instead, amassing content from a variety of sources, and delivering it in an organized fashion.

from econtentmag.com
Best content curation uses various social media platforms – not just one among Twitter (the easiest one) or web links or photos or YouTube videos.
Four Reasons Why Content Curation Has Gone Mainstream
By Pawan Deshpande
More and more people are looking to content curation to help them navigate today's chaotic online world. Key findings of 2012 Content Curation Adoption Survey:
Growing quantity led to sinking quality: The explosion of information on the Web has led to an overwhelming amount of content, making it more challenging to locate the best and most relevant.
Trust is invaluable
We live in a social world: People increasingly are relying on social media as resource for timely and relevant information.
Content is powerful
As the online world continues to grow and likely become more chaotic and overwhelming, technologies and strategies for organization and sharing the best, most relevant content will be impossible to ignore.
Curation Tools
Storify.com: Can pull content from blogs, Twitter, Facebook, YouTube, Flickr, and many other sources and then export to WordPress, Tumblr or Posterous blog or share it on Twitter, Facebook or Google+. Here is a sample of content curation done by using Storify: #SitaAir #KtmCrash Kills 19
Scoop.it styles as a series of online magazines. Pick a topic and start adding to collection: articles, blog posts, Twitter lists, videos and so on.
And, also 
More Reading
Download 2-page PDF version: ContentCuration