"By letting the newspaper print my works, I've probably undervalued my works."
Dr Govinda KC spoke those words in a packed hall of Hotel Annapurna on April 24, 2010 in an event that was organized by Nagarik & Republica daily to let 15 social heroes doing selfless service to the societies tell their stories. Dr KC was one of 15 and was most reluctant to appear on newspaper or speak in the event.
I was told it needed a lot of persuasion to ensure he is available for the event – and I clearly told the hall why he was reluctant.
A story that appeared on the same day in the newspapers' supplements began with: "The surest way to locate Dr Govinda KC is to go looking for him in that part of the globe where a major natural disaster has just struck."
When I read the story, I was struck by a few sentences. I don't remember what were those but re-reading the story now, I think they should have been the following:
He has not practiced in private clinics or a nursing home (except for a year early in his career).
The doctor goes to remote villages in the hills or poverty-stricken villages in the plains of the country twice every year, taking along about 20 kilograms of medicine during each trip. His trips are self-financed and so is the medicine.
"As soon as money gets involved, it no longer remains social work," says Dr KC.
For his commitment to social work, his refusal to engage in private practice, his single status and his refusal to carry a cell phone (he is content to carry a pager), people often call him Dr KC crazy.
Dr KC intends to continue serving people. "But not forever! Only as long as I am capable physically," he quipped.
A doctor in Nepal, who lives at the Hospital's employee quarter, doesn't carry mobile (because he could always be found at TU Teaching Hospital), is unmarried, doesn't even own a vehicle and spent all his salaries (left after living a modest life) on free camps in remote areas, could only surely be an alien!
And, from his speech that day, I could outline four reasons for his travels to remote districts (walks himself carrying his large bag with medicines):
to train health workers there about treatments,
to provide free treatment to people there,
to understand the socio-cultural aspects of those areas,
(He did not tell this one) to spend his salaries.
Since then, Dr KC took another load on his aging but agile shoulder: to improve the Institute of Medicine of Tribhuvan University (IOM/TU) by trying his best to ensure that they function in an appropriate manner and remain free from political intervention.
The Case of IOM/TU
IOM/TU is an interesting case. The oldest university is also one of most respected one because at least in a few faculty – medicine and engineering to be precise – it had kept the international standards. This is threatened as engineering and medical education is becoming more and more sought after and any private institution can earn millions within a few years. A full-paying student in pays around Rs. 4 million for four years of study (most of them in early installments).
Thus an affiliation to IOM/TU is a very lucrative business – and there are political hands and dirty deeds in all those. IOM/TU has long resisted affiliating new colleges citing supervision inefficiency but there is no lack of those who wants to buy IOM/TU affiliation.
Currently four medicine colleges wants it – and it's the Dean of IOM/TU that has been in the heat of strangling. Dr Prakash Sayami, the last dean to resign, clearly noted that he resigns after failing to resist the physical and psychological pressure of those wanting affiliations.
It should be noted that Dr Sayami was not the first choice dean when he was appointed. Somebody else to appointed but Dr KC took it personally and went onto fast-unto-death protest for proper and procedural appointment of dean.
The new dean
After Dr Sayami, TU appointed Dr Shashi Sharma. According to media reports, he was appointed ignoring seniors – and his career is marked with controversies. Why TU chose to appoint someone junior and controversial? The easy answer is 'because he could be used'.
Dr KC went to fast-on-death protest. Today's 8th day and despite huge public support to him, his demands (well yes, if they're fulfilled, it would do all good to medicine education) remains unfulfilled.
Minister for Education publicly said he had asked TU not to appoint anyone for the time being. Newly appointed dean Dr Sharma in a press meet announced that he is not going to resign.
So all it goes on and I don't know when it will end, but by how I knew (or perceive) Dr KC, I only see two things happening: 1. Dr Sharma resigns and 2. Dr KC dies (or forcefully feed).
Can we afford to lose him?
NO. Not only because he is a selfless doctor but it would also mean a huge loss of public morale at the time when the country is already in a shaky position due to bad politics.
So, let's save him. Let's save, Dr Crazy! Let's save the public morale! Let's save the IOM/TU!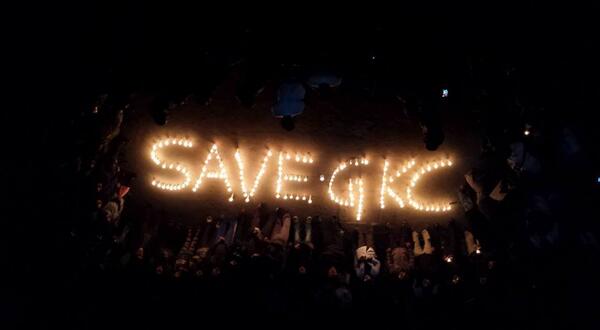 To hear him, here is 45-minute interview of Dr KC broadcast in Kantipur Television (in Nepali):